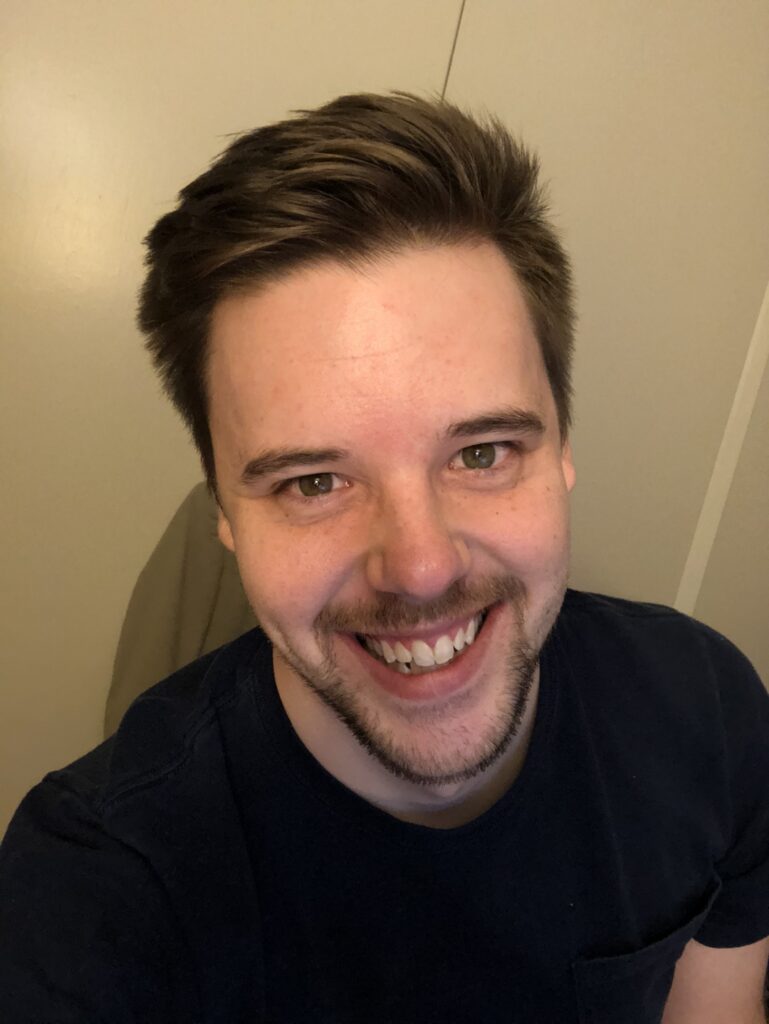 Director Zach Groeblinghoff is a native of O'Fallon, Missouri (near St. Louis). He has studied under the baton of Dr. Brad Holmes at Millikin University and received his B.A. in Music Education, Vocal Emphasis in 2013. He has taught music and choirs in elementary, middle, and high schools since. Zach currently teaches choir, music theory and composition, and film production at Caldwell High School in Idaho. He's been at Caldwell High since 2017. His choirs continually receive Superior ratings at choral festivals. He currently serves as the Choir Chairperson for Canyon County Honor Music ensembles, and is an assistant to the Idaho All-State Treble Choir coordinator.

In middle school, and driving with his cousin, was the first time Barbershop harmonies flooded Zach's ears. It was the 1993 International Champions, and St. Louis native quartet, The Gas House Gang. It was love at first sound. Zach sang Baritone in his high school's auditioned quartet for all four years, and was the baritone section leader for all four years also.
Zach's experiences have taken him around the world in performance opportunities. He has sung with the Millikin University Choir in England, Ireland, Scotland (2011), the ACDA convention in Chicago, IL (2011), and Carnegie Hall (2012). In 2013, he was invited to sing at the Annual Mozart Festival held in the Salzburg Dom in Austria. He also was afforded the opportunity to sing for the World Youth Day festivities in Krakow, Poland in 2016. He was part of the festival chorus. The following summer he was asked to sing for the Convocation of Catholic Leaders 2017 in Orlando, Florida.
Finally, Zach has been a member of several recordings in different capacities. In 2012, Millikin University Choir released an album entitled, "How Sweet the Sound." He performed as a member of the choir. Also in 2012, he appears as a member of the chamber choir and a duetist in Millikin University's Tudor Voices' (an early music ensemble) "In a Vale of Tears." Most recently, he was a chorus member and a co-director of two albums released by the Dominican Liturgical Center in 2020: "Soul of Christ" and "Eva / Ave". In December 2021, he will release an official album for the Caldwell Music Department entitled "Joyful Memories" that features his choirs, the bands, and orchestras at Caldwell High School.