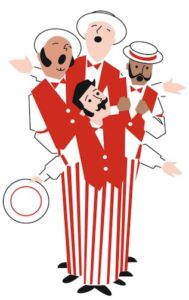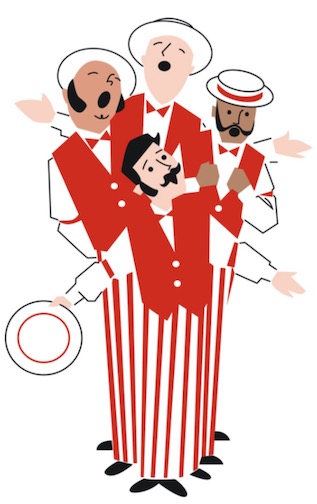 Valentines Day is Almost Here!
Our singing valentines are a wonderful way to show that special someone in your life how much you love them.
---
We are a fifty-person auditioned chorus in the beautiful Treasure Valley of southwestern Idaho.
We welcome all guests (singing and non-singing) to our weekly rehearsals every Tuesday from 7pm – 10pm at Cloverdale Church of God, 3755 S. Cloverdale Road, in Boise.
Check out our latest reviews!
Average rating:
18 reviews
Dec 21, 2022
FUN EVENING,!
This was first Boise Chordsmen event for me & every minute was a delight! Song selections & singing was outstanding with mix of traditional & new carols. Humor throughout was well thought-out & delivery was on point. Looking forward to next... ... show more.
Dec 15, 2022
It was fantastic! Wife and I don't often go to musical concerts. Sure glad we went to this one. It was most enjoyable to hear the songs of the season.
Dec 14, 2022
Christmas Spirit!
We attended with friends. All of us really enjoyed the show. All those beautiful harmonies and that huge selection of Christmas music really gave us the Christmas Spirit. Well done! Would love to have a CD of Chordsmen Christmas music.
Dec 14, 2022
This was my first time of hearing this genre of music, but it won't be my last. I was completely entertained, the singing was great, even if you don't like the singing you will be entertained by the witty way the presentation was made, Thanks for a lovely ... ... show more.
Dec 14, 2022
spectacular
I didn't know what to expect. I love barbershop music but wasn't sure how it would sound with 40+ men. MAN! I was blown away. Loved every second. Hearing those close harmonies and mellow voices just soothed my soul. Thank y'all!