---
Our summer concert is almost here!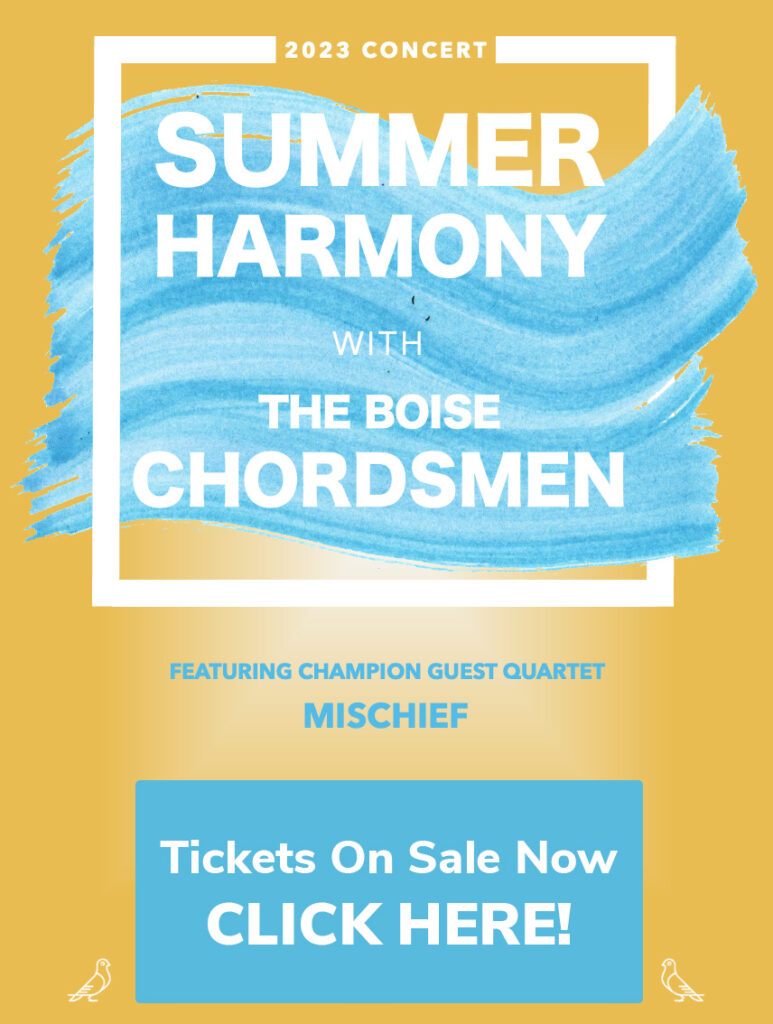 We are a fifty-person auditioned chorus in the beautiful Treasure Valley of southwestern Idaho.
We welcome all guests (singing and non-singing) to our weekly rehearsals every Tuesday from 7pm – 10pm at Cloverdale Church of God, 3755 S. Cloverdale Road, in Boise.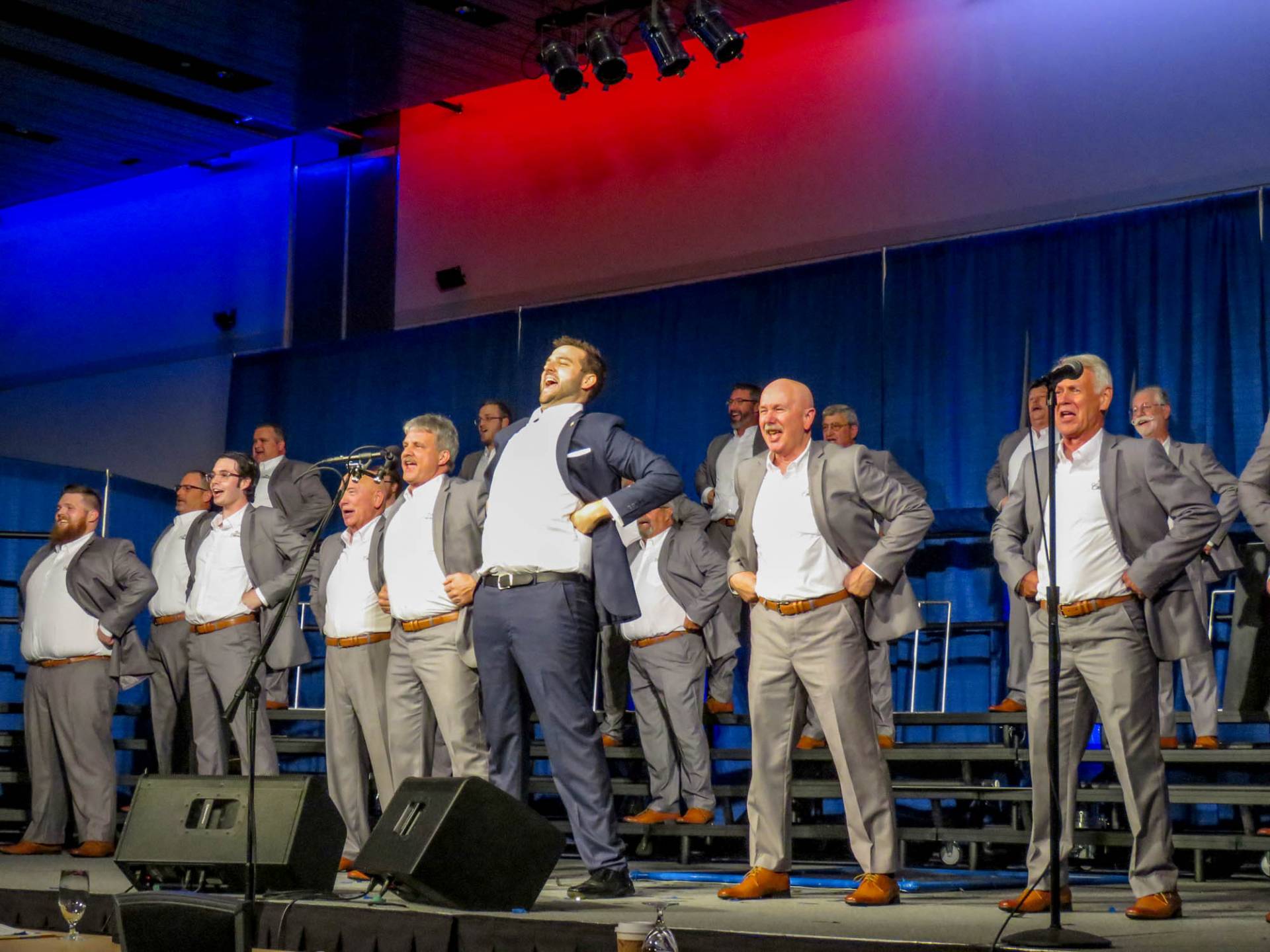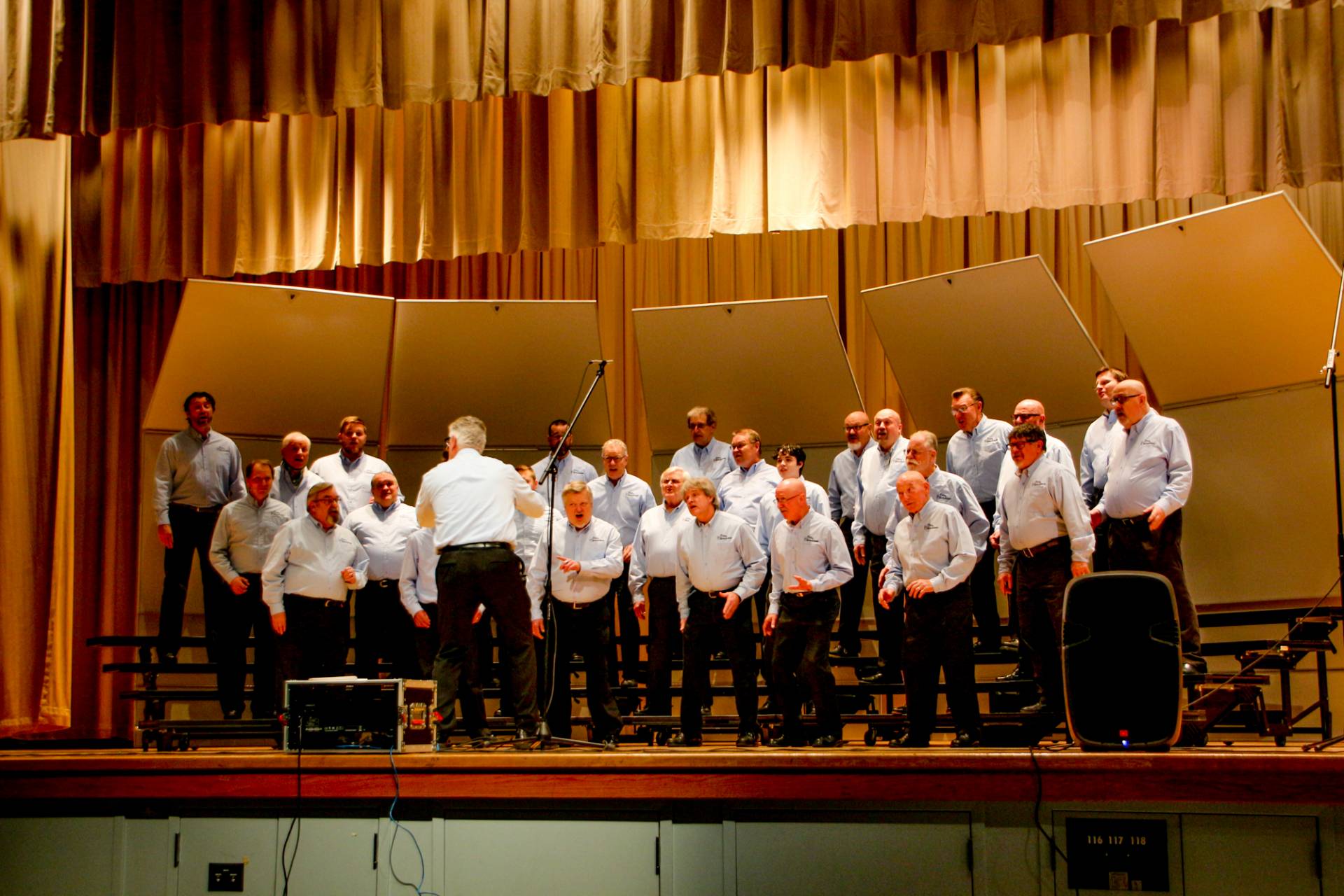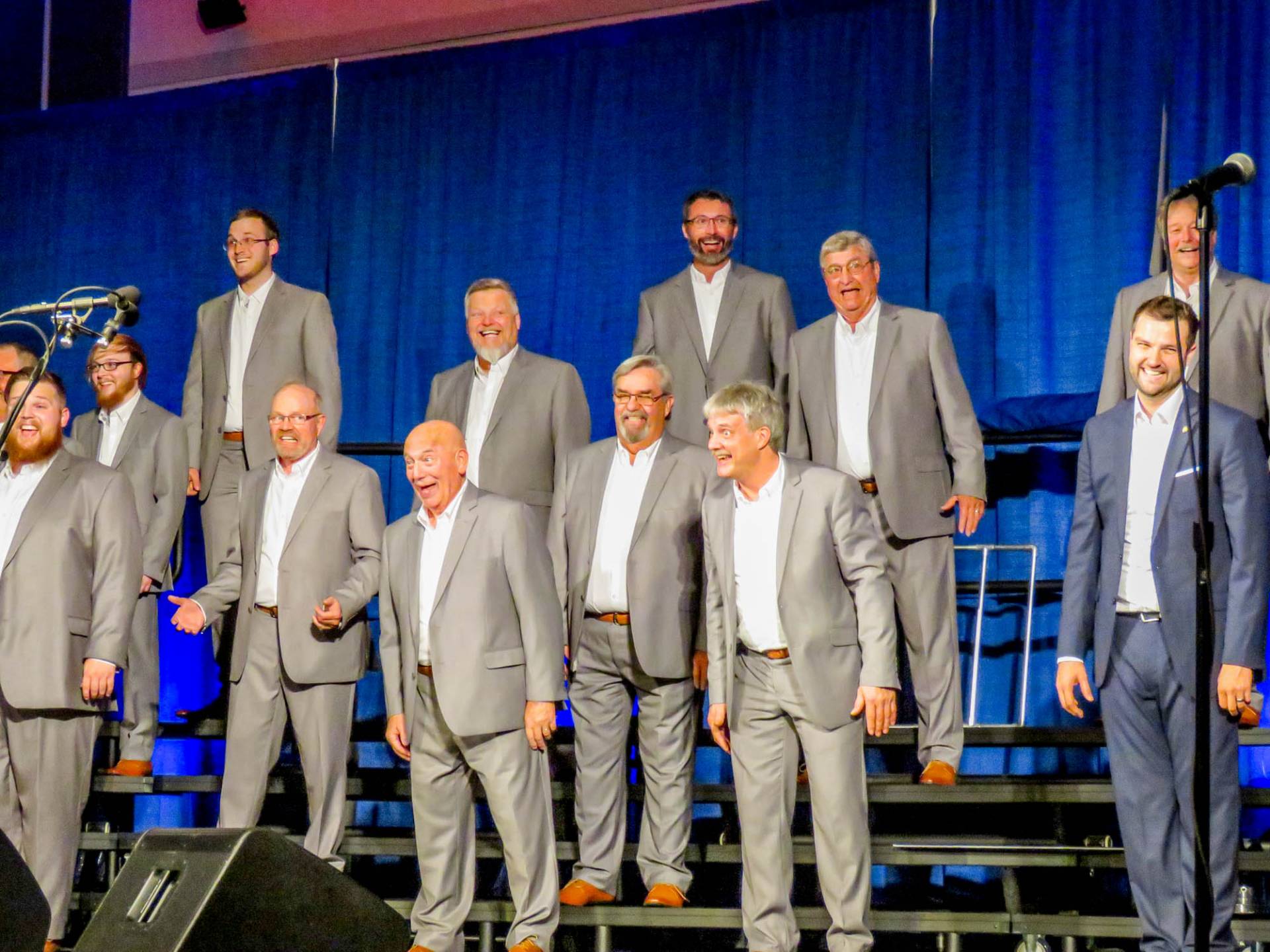 Check out our latest reviews!
Average rating:
30 reviews
Mar 4, 2023
Parma High
Saw some of you at the Parma high school on March 3rd, you were fantastic!
Feb 20, 2023
Best Valentine's Gift Ever for my Mom
My mom lives in the independent section of a Senior Living Center and enjoyed your visit very much!!! She keeps talking about your performance and displays her picture and rose for all to see. Plus because you were able to come during mealtime, the other residents... ... show more.
Feb 17, 2023
The Singing Valentine was awesome! My wife enjoyed it immensely (as did I)! One small critique, though, regarding the logistics. The quartet was late in showing up, the phone message of their coming "in about 20 minutes" was left on my wife's phone rather... ... show more.
Thank you for the feedback! We'll work to improve our logistics for next year.
Feb 16, 2023
Valentines
We had the best ever quartet serenade my wife on Valentine's Eve. We all thoroughly loved it. Thank you!
Feb 16, 2023
Outstanding!
My wife loved having a private concert all for herself! You guys made this year's Valentine's Day very special for her. Thanks for the great songs and harmonies!
The Boise Chordsmen
Average rating:
0 reviews