The Boise Chordsmen Annual Show – Matinee
June 3
@
2:00 pm
–
4:00 pm
Use the form below to purchase tickets for the MATINEE performance, starting at 2PM.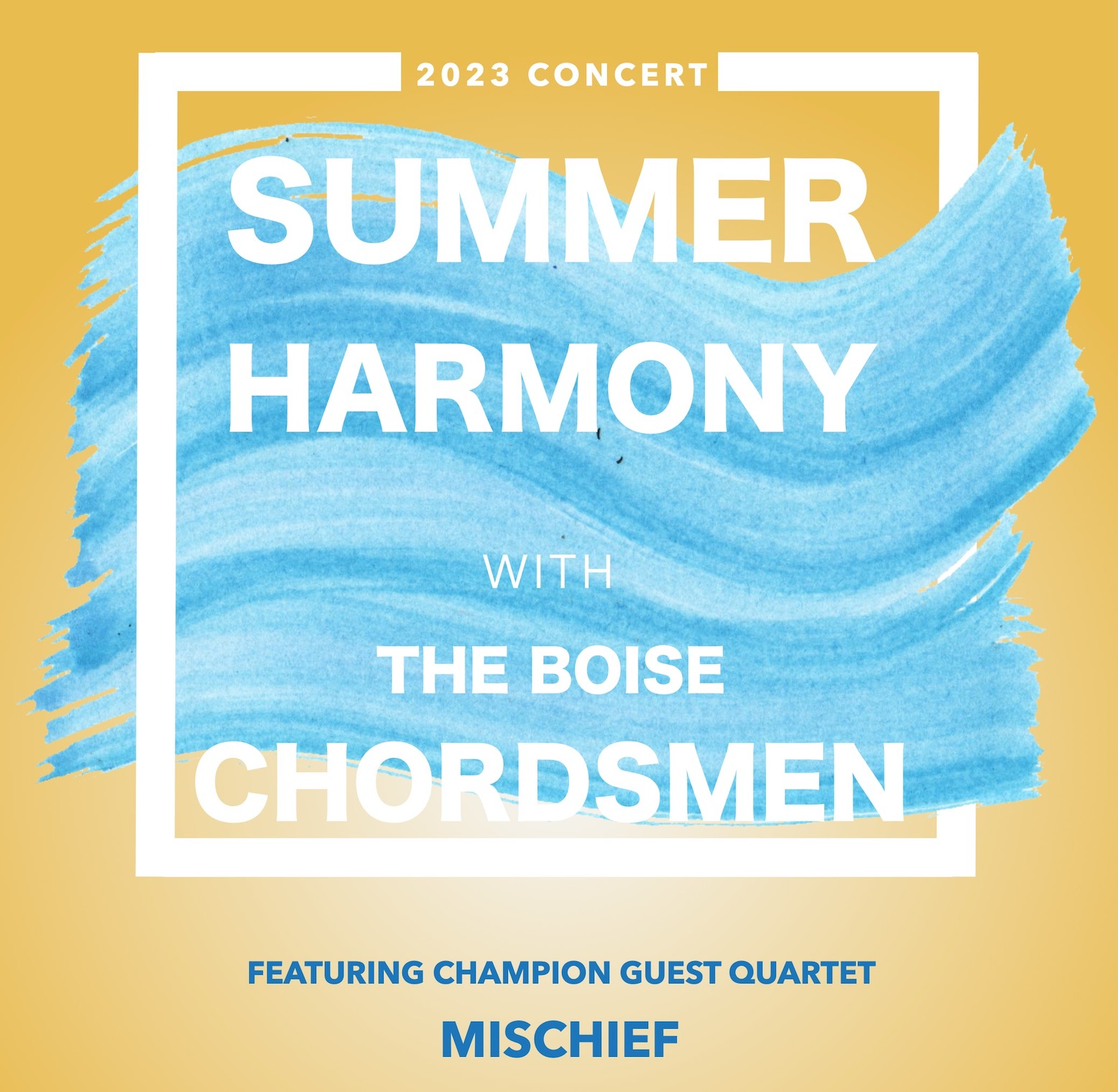 Come celebrate the summer and enjoy an evening of harmony at this years show, "Summer Harmony" with the Boise Chordsmen!
This show will feature some classic summer tunes as well as some great new music from the Chordsmen. We are also VERY excited to welcome the current Rocky Mountain District reigning champion quartet: Mischief!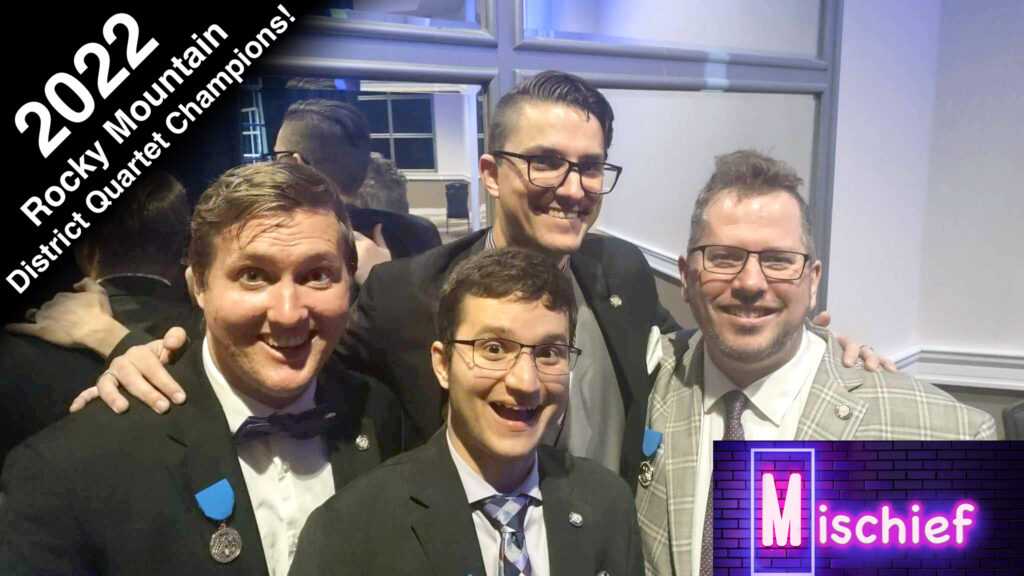 In the spring of 2022, four chorus members first got together with no true ambition other than singing a song or two on The Saltaires' spring show. They quickly realized they were able to make some pretty great sounds; but even more impactful was that they really enjoyed the time they spent together in rehearsals. They had a lot of fun…likely way too much fun. Somewhere between shenanigans and overtones, Mischief was born.
These four singing scamps love new, custom-arranged songs of multiple genres that make you feel something, whether that be love, sadness, laughing out loud…or even some playful misbehavior. In October 2022, they competed in the Rocky Mountain District quartet contest and achieved a rare feat in the Barbershop Harmony Society: simultaneously winning the Novice Quartet Championship and the overall District Quartet Championship. These mischief-makers have stirred up trouble in shows in Utah, Colorado, Idaho, Wyoming, soon to be South Dakota, and are hoping to make a big splash in the upcoming international competition in Louisville, KY in July 2023.
Mischief would love to meet you, chat, and certainly sing a tag with you!