Join Us On Stage!
Ever wanted to sing with the Chordsmen with no long-term commitment? NOW is your chance! This year at our Christmas concert we are inviting YOU to come up on the risers and sing with us! Here is how:
Join us for the first hour of rehearsals each Tuesday evening at 7 pm, from Nov 1 – Dec 6. We will use this hour each week to rehearse a few classic christmas carols with you to be included in our show. We'll provide music for you to use to practice, and make sure you are next to others who know your part and can help you get up to speed. On the evening of our concert, during the show we will invite all who have been rehearsing with us to come up on the risers to form a "Grand Chorus" and perform these songs. We'd love to have you join us and get a taste of barbershop! There are no extra strings attached, no cost, no long-term commitment. We'd love to have YOU sing with us!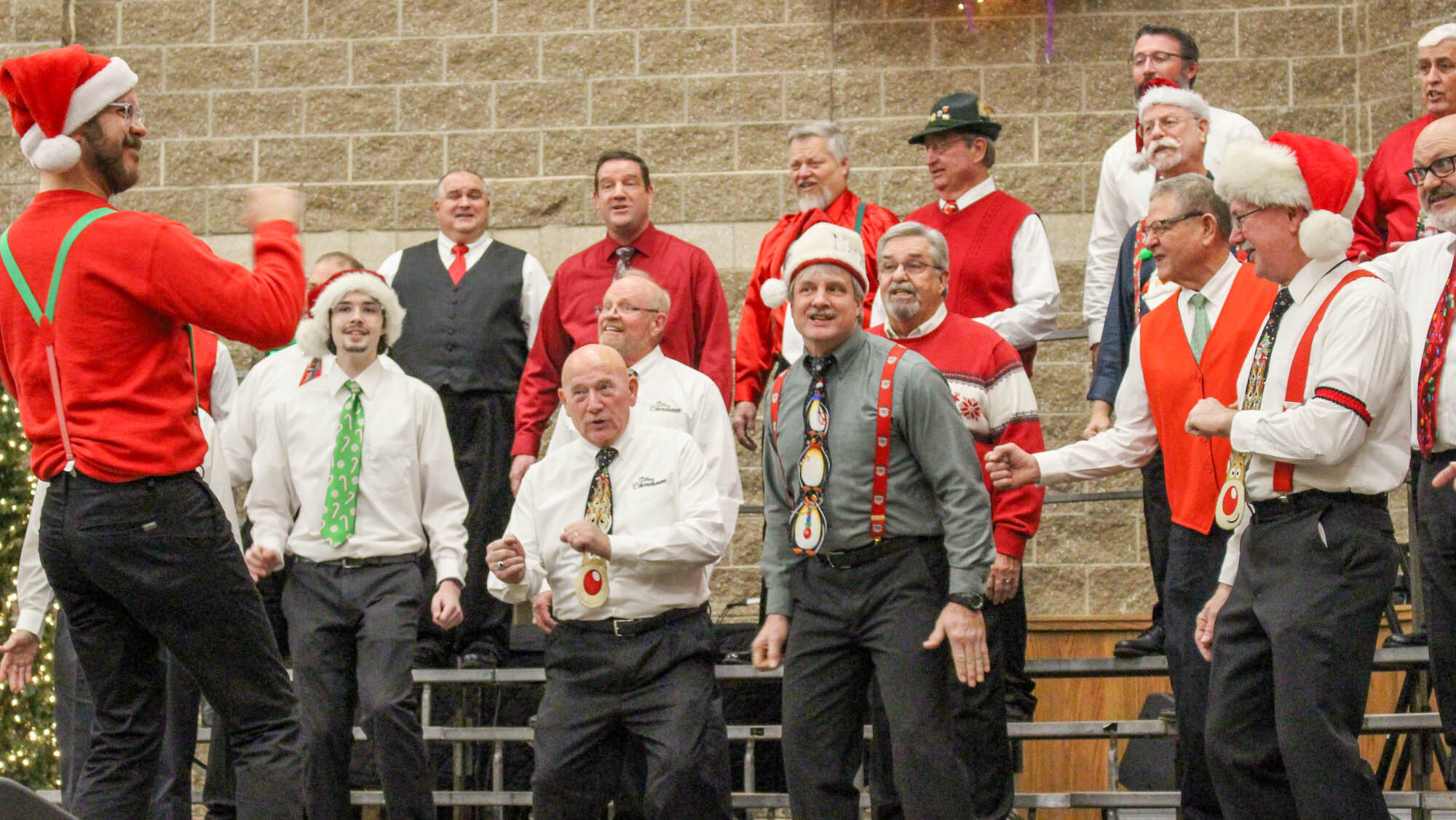 We'll see you on Tuesday at the Cloverdale Church Of God!